Java applet that visualizes papers submitted to ACL workshops. Note that JRE7 is necessary to run this demo.
Try out the online demo (with reduced input size).
How to run:
Open command line (cmd)
java -jar keyphraseViz.jar -Xmx2G
---
Download dekstop version (with full input file) : keyphraseViz demo - presented at IJCNLP 2013
Download the article.
---
Screenshots
Expand the selected community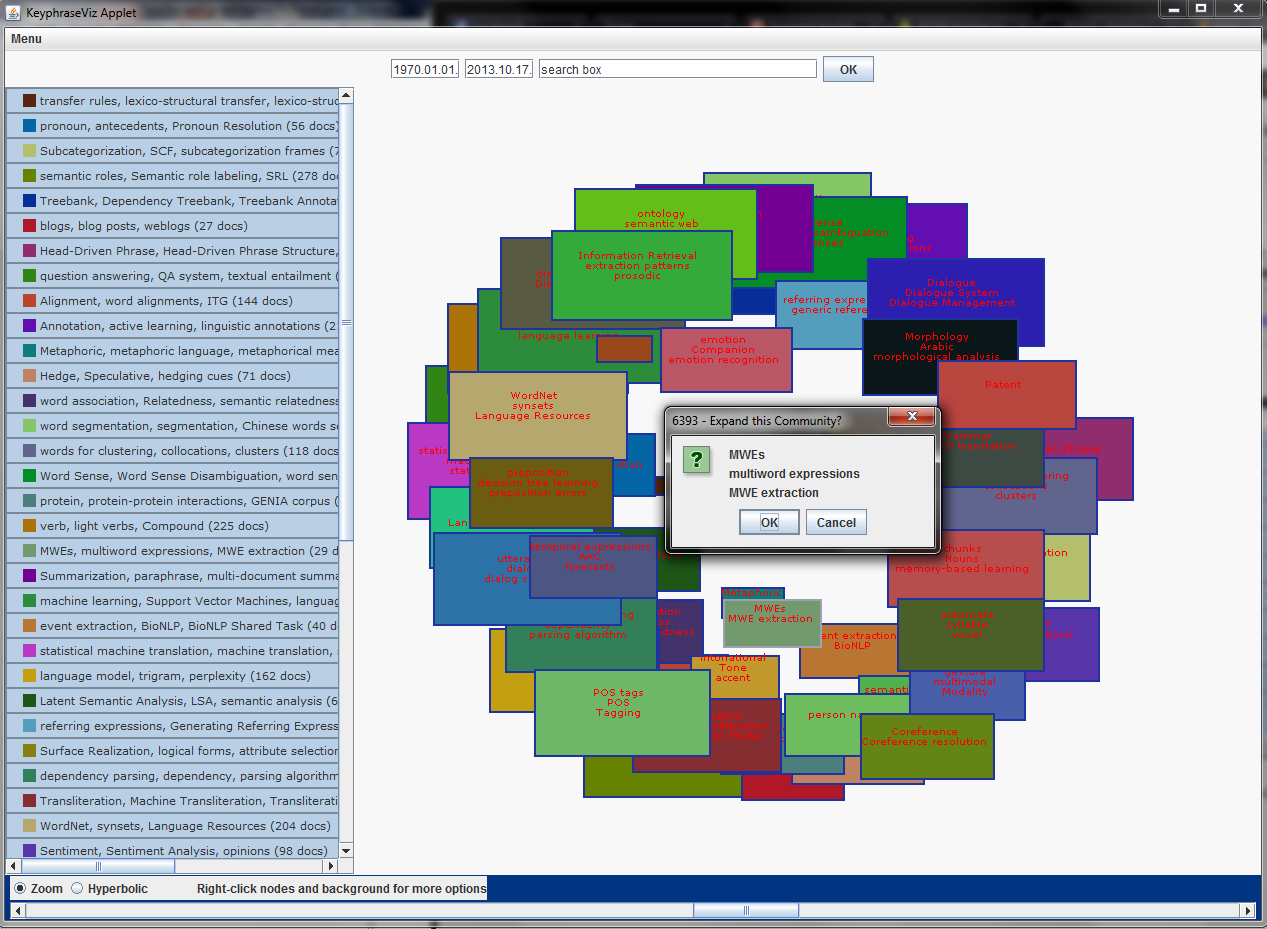 ---
Communitys are expanded (nodes created)
---
Selection Tool (CTRL + click)