The organized social events of DGCI 2006 will take place after the poster session on Thursday evening, October 26.
Guided tour in the Dóm
7:15pm-8:00pm, Dóm square
The guided tour will give us a short introduction to the famous Votive church (Dóm) and its organ. The program will end with a short organ concert.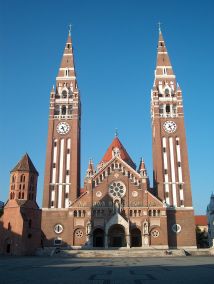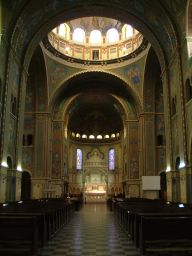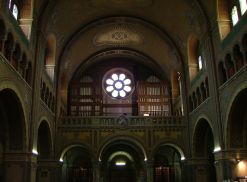 ---
Gala dinner in the Fehértói Halászcsárda
8:00pm, Bus drive from the Dóm to the Restaurant
The Fehértói landscape protection area with thousands of acres fish lakes lies only a few miles from Szeged. The Fehértói Halászcsárda is a nice fish restaurant nearby, famous for its unique carp fish soup, but their menu also contains several typical local and Hungarian fish, game, poultry, pork and beef dishes.
Organized busses will take the guests of DGCI from the Dóm to the restaurant and later back from the restaurant to the downtown.